Originally published at Scott Edelman. Please leave any comments there.
My food-centric science fiction podcast Eating the Fantastic launched yesterday, and though I provided an embed via which you could listen on your computer, I know many will instead want to download the episodes to their iPhones. Since it'll likely take a few weeks before the show will be available there, I'm glad I was able to figure out a workaround for those who'd like to listen while away from their keyboards.
Actually …
I didn't figure out anything.
Gil Roth of the Virtual Memories podcast explained it to me, and now I'm explaining it to you. Though I suspect many of you are far more advanced than I am, and could do without any of this, needing only the url of my RSS feed. But for anyone else out there who's as clueless as I am …
First, find the Podcast app icon. You know, the one that looks like this—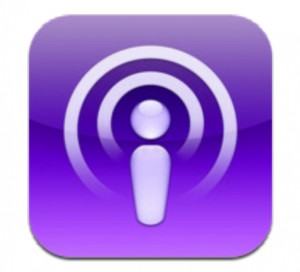 Once you've clicked it and are in, click the plus sign in the upper left corner of your screen.( Read the rest of this entry »Collapse )