Irene uncovered a 1964 Disneyland brochure that makes me wish I'd been able to get there back when I was nine years old. Seems like there've been a few changes since then …
The artifact's only a single sheet of paper, folded in thirds, and here's how the cover looks.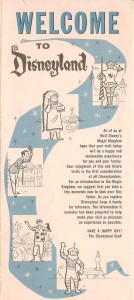 Once you open it up, you see this map inside.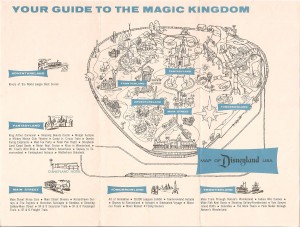 And here's the flip side, showing the cover on the right.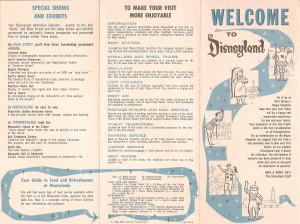 Oh, the wonders I missed!
Sure wish I could have taken my chances at those two shooting galleries! Sadly, all the pellet guns got removed long ago out of fear one of us would lose an eye.
Disneyland used let you leave your pet at the main entrance, and watch it for a quarter a day? I never knew that, but I apparently they still provide a similar service, only it now costs $20 per day, they don't accept ferrets, and insist you return during the day to walk your pet yourself.
And who wouldn't want a chance to chow down at the Case de Fritos? (On the other hand, the thought of Aunt Jemima's Pancake House doesn't make me hungry … just uncomfortable.)
See what you missed by being born too late?
Originally published at Scott Edelman. You can comment here or there.