During the Nebula Awards weekend a couple of weeks ago, I visited Artomatic, an arts festival featuring more than 1,000 artists, which this year is taking place in an office building soon to be demolished. I returned a couple of days ago, because I'd only made my way through 75% of the space during my first two visits, and based on what I'd seen, I felt I should experience it all. I'd enjoyed myself so much during those other visits I was sure I'd find some more gems.
I did.
Here are the images that touched me the most this time around.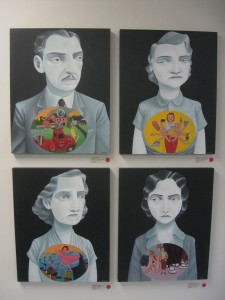 I found this quartet of paintings exposing inner life—hopes, dreams, anxieties, and more—moving.
If corporations are people, too, don't they deserve portraits of their own? At least one artist thinks so, and I found the results amusing. And a little bit disturbing, too.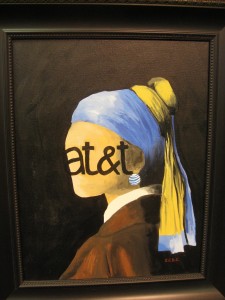 Here the artist explains her reasons for this series.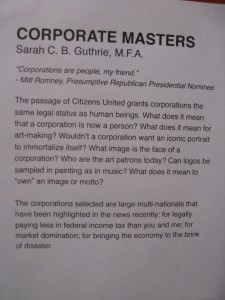 No heavy message here. Except—happiness. Which is what this wall—and especially the two paintings seen in greater detail beneath—made me feel.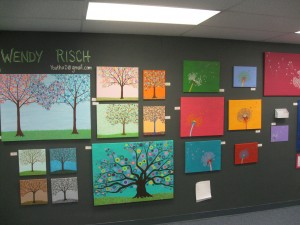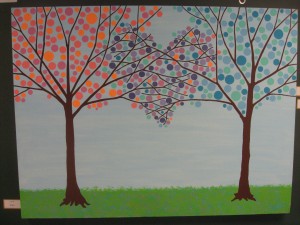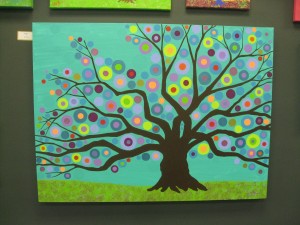 Whether or not these are to your liking, believe me, with 11 floors of exhibition space and more than 1,000 artists, something will be. Artomatic runs through June 23. It's worth a visit.
Originally published at Scott Edelman. You can comment here or there.