Originally published at Scott Edelman. Please leave any comments there.
I took more photos at this year's World Fantasy Convention than I have at other recent cons, perhaps because I've also been using Instagram more, inspiring me to send more contemporaneous pics out into the world. Whatever the reason, the pics (such as the one of me and Irene Gallo below) now exist, and that's all that matters.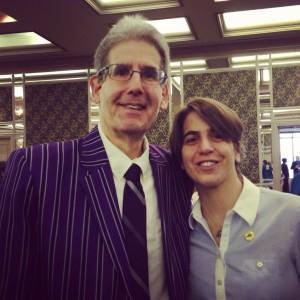 You can check out all of my WFC photos over at Flickr.
If nothing else … they should make you hungry.