Originally published at Scott Edelman. Please leave any comments there.
Irene and I had a wonderful time in Chicago over Thanksgiving weekend, a visit that was sparked entirely by my desire to experience Next restaurant's transitory Kyoto menu. I'll share more about it when I can, but for now, let these seven photos stand in for a more detailed write-up.
Looking up at the stained glass dome of the Driehaus Museum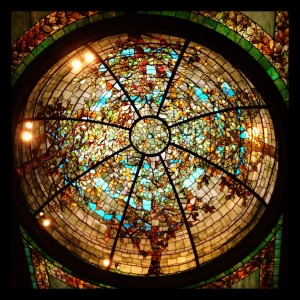 Intermission during Werther at the Lyric Opera of Chicago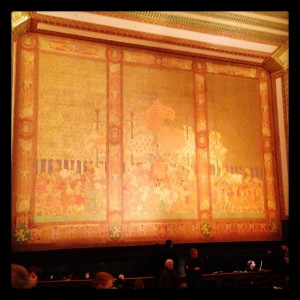 Tower of treats from the Drake Hotel's tea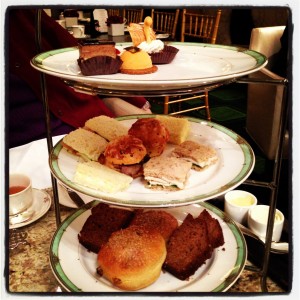 With members of Fujima Ryu of Chicago after being dressed for my Next restaurant kaiseki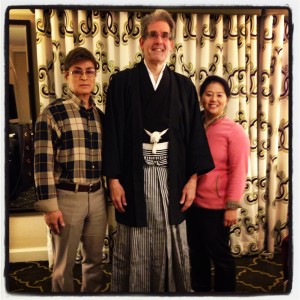 Irene and Scott seen through a forest of fried shrimp heads at Next restaurant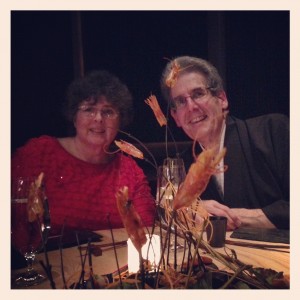 Charcuterie at Hopleaf Bar: Venison pâté with pistachios and cherries, head cheese, and duck prosciutto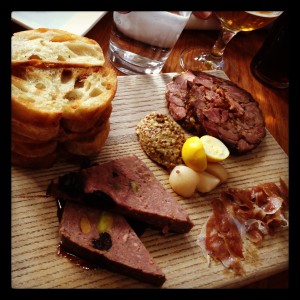 Scott and Irene bookended by Laura Chavoen and Bill Shunn at Hopleaf Bar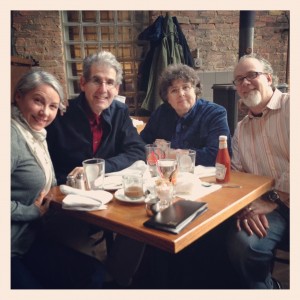 Great friends, great food, great time!