Originally published at Scott Edelman. Please leave any comments there.
Yesterday, Bradley Gene Smith, manager at Next, tweeted the first pic of preparation for the restaurant's first 2013 menu—The Hunt.
Whether taking a look at the whimsical photo below leaves you happy or sad will depend on how lucky you were over the last couple of days. Did you manage to score season tickets for next year's three offerings (the way I did)—or will you end up spending 2013 on the outside looking in?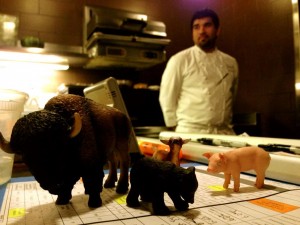 As for me, I'm happy … and stoked!