Originally published at Scott Edelman. Please leave any comments there.
If you're a fan of Next restaurant and aren't already following chef David Beran on Twitter, you're missing out—because his updates will help assuage your gnawing anticipation for the latest incarnation of his ever-changing menu, The Hunt, set to launch on January 9.
Last night, Beran tweeted a pic of the charcuterie that'll be part of the restaurant's upcoming cuisine, showing off both what we'll put in our mouths and what we'll be looking at when we do.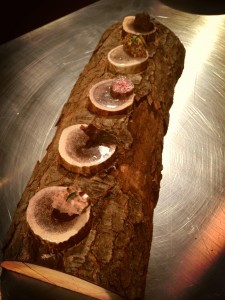 I don't know about you, but as for me, I can't wait!