Originally published at Scott Edelman. Please leave any comments there.
Sean Howe posted a moving Fred Hembeck strip today over at his Marvel Comics: The Untold Story Tumblr. It seems to have been originally published in 1986 on the occasion of Marvel's 25th anniversary, but it's still relevant 27 years later.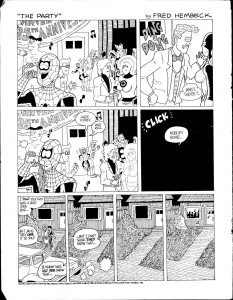 And yeah … I know that, and you know that … but I don't think they know that.