Originally published at Scott Edelman. Please leave any comments there.
No time to post a full LoneStarCon report—I got back late last night from San Antonio and this morning have to immediately dive into the work of the day that allows me to go to Worldcons—so here are six photos to hold you.
And since a picture is supposedly worth a thousand words, consider this a 6,000-word con report!
With Aaron Franklin, the BBQ magician of Franklin BBQ, purveyor of the world's best brisket (and no, I am NOT being hyperbolic)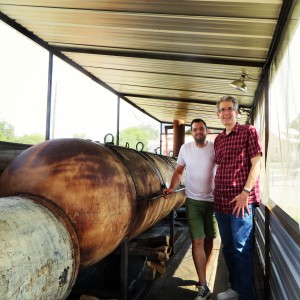 With David Kyle, who also attended the first Worldcon … in 1939!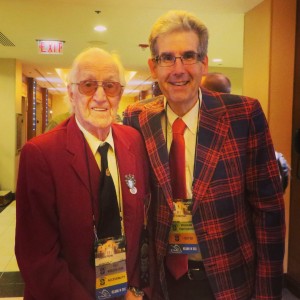 With Lulu's Baker & Cafe's world-famous three-pound cinnamon roll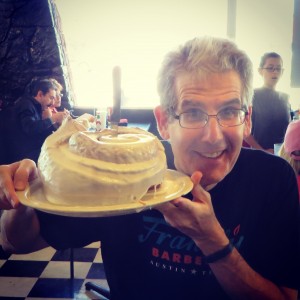 With Yang Feng, Deputy Editor-in-Chief of China's SF World magazine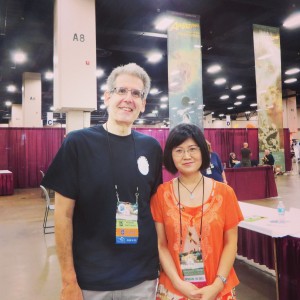 Two dapper guys at the post-Hugo Awards parties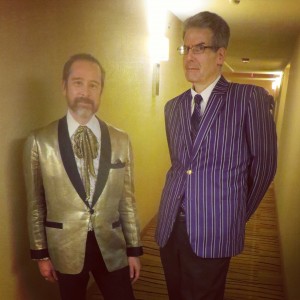 And lastly, an arrest during dinner. Fried catfish—and justice—is served!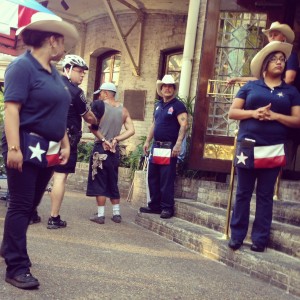 As time permits, more will be revealed …