Originally published at Scott Edelman. Please leave any comments there.
I used to have a pretty decent Silver Age comic book collection—that is, until working in the business burned me out on comics altogether. Eventually, I couldn't bear to look at them, and sold all save a few of the more valuable ones, which I hung onto in a safe deposit box purely for investment purposes.
But as I've mentioned here before, there's one comic I later regret letting go of—a comic I wasn't even sure of the title and issue number of at first—but which thanks to one of you I learned was Tales of Suspense #69.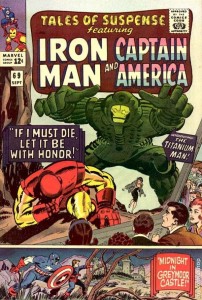 And thanks to Claudio Piccinini, who located and kindly sent me a copy, Tales of Suspense #69 is mine again.( Read the rest of this entry »Collapse )