Originally published at Scott Edelman. Please leave any comments there.
As I was preparing to add my photos from Loncon3 to my Flickr albums, I realized I still hadn't uploaded last month's Readercon pics. And so …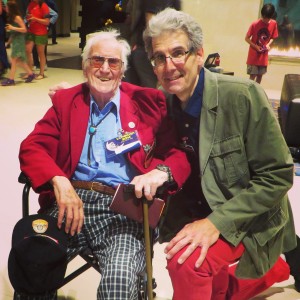 … if you'd like to see me with David Kyle, who attended the first science fiction convention in 1936, as well as 42 other photos, you can check them out here.
And just in case you're worried—no, you won't be forced to look at food pics!